Main Content Starts Here
Loretta G.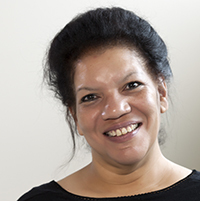 Loretta G.
Medical Billing and Coding
The reason why I wanted to get back into medical billing was I did that before and I enjoyed it, the fun, it was forever changing, it was just exciting.
My experience and schedule here was conducive to what I needed it to be, classes start at 9 and you were out at 2, so that still gave you the afternoon to do whatever it is that you had to do.
Career Services is there to assist and guide you, send you on interviews, they prepare you to how to properly do an interview.
My family, especially my brother, thinks that I'm a little cocky and more uplifted. They enjoy it. They see a difference in me. They see that I am happier.
Additional Testimonials in Medical / Healthcare