Main Content Starts Here
Karima P.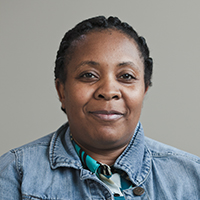 Karima P.
Medical Billing and Coding
Before attending All State I was working for an insurance company as a customer service representative.
I wanted to get into medical billing and coding because it's a good position to get into. I can also move forward, move up and grow within that certification.
I can even be an independent medical biller for like different doctor's offices and stuff like that. So for right now I am not sure that is what I want to do but it is something I might be doing in my near future.
I am the kind of person that I am easy going and that you can come to me, I am very approachable if you want to talk, we can talk about anything and everything.
Additional Testimonials in Medical / Healthcare