Main Content Starts Here
All-State Career Programs
All-State Career Dental Schools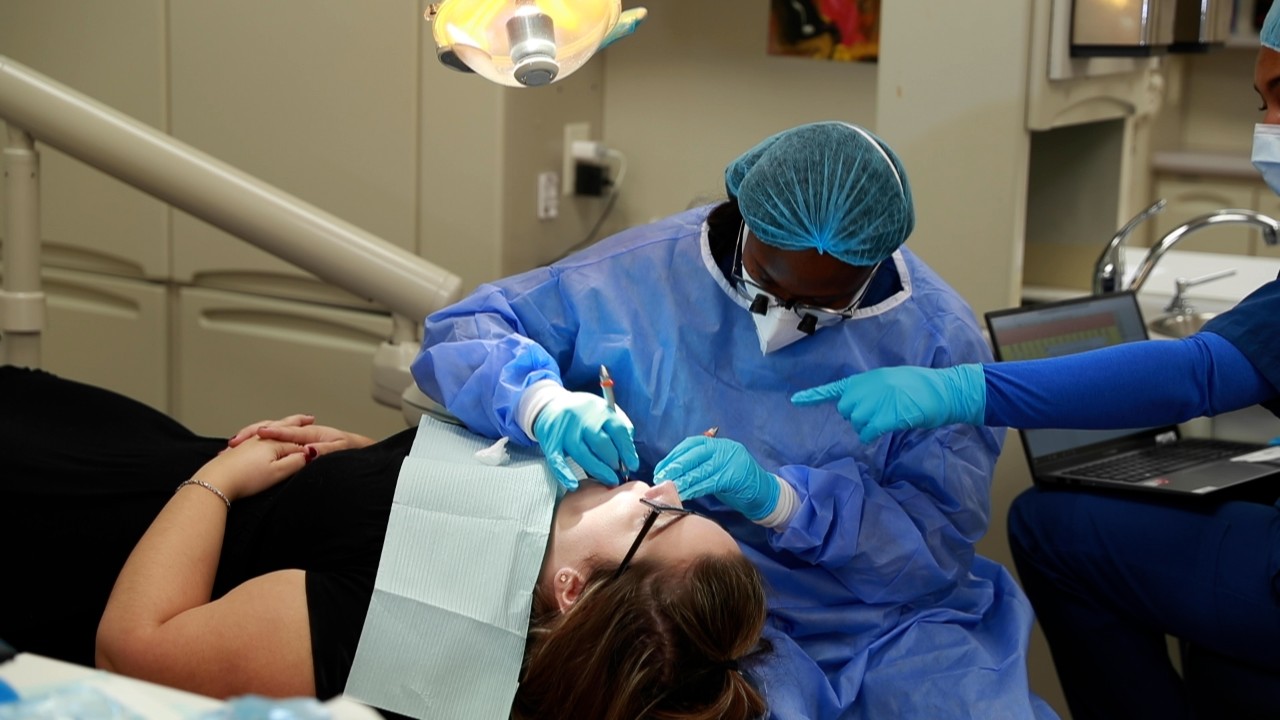 Dental Training Programs
The dental assistant and dental hygiene career education programs at All-State Career can help you prepare for the career of your dreams. Our comprehensive programs help students like you acquire the knowledge and skills needed to gain and entry-level position in a fulfilling and growing field.
Students in our dental training programs learn a wide variety of necessary skills, from dental office procedures and laboratory techniques to preliminary examination procedures, four-handed dentistry, dental charting, setting appointments and keeping patient records.
When you enroll in one of All-State Career's dental training programs, you will also learn how to provide educational, preventative and clinical therapeutic services to the public as a promoter of healthy dental hygiene while working chair-side with dentists.

Dental Careers
Dental assistants and dental hygienists are both important members of the healthcare team and each performs a variety of patient care, office, and laboratory duties. Both roles require interpersonal, technical and clinical skills. To learn more about the specific duties and the roles dental assistants and dental hygienists play and which one may be right for you, give us a call to talk to one of our admissions representatives

A Promising Job Outlook for Dental Professionals
As dental technology advances, more dentists devote more of their time to complex patient care procedures within their dental practice. According to Bureau of Labor Statistics, job prospects for dental assistants and dental hygienists are expected to continue to be strong nationally, as dentists are expected to hire more trained professionals to perform additional routine tasks and duties. Now is the right time to get started in your dental assistant or dental hygienist training so you can benefit from this changing landscape!
According to the Bureau of Labor Statistics (BLS), the job opportunities for dental assistants and hygienists are expected to increase over the next several years, growing faster than the average for all professions. Employment opportunities include a variety of practice settings such as private and group dental practices, mobile dental units, hospitals, nursing homes, dental school clinics, and public and private health facilities.

All-State Career's Dental Training Programs
Our dental programs will provide you with the ideal balance of classroom instruction, laboratory experience and hands-on skill development that you will need to work in the treatment or operation room directly with a dentist. You will also be exposed to various dental specialty practice areas.
Upon completion of one of our dental programs, you will be prepared for entry-level employment opportunities in the field of dentistry.

Take the Next Step Today
If you are ready to begin your training as a dental assistant or dental hygienist, or have questions about our dental programs, call us today to learn more about the programs and determine which one is right for you