Main Content Starts Here
All-State Career Programs
All-State Career Nursing School Programs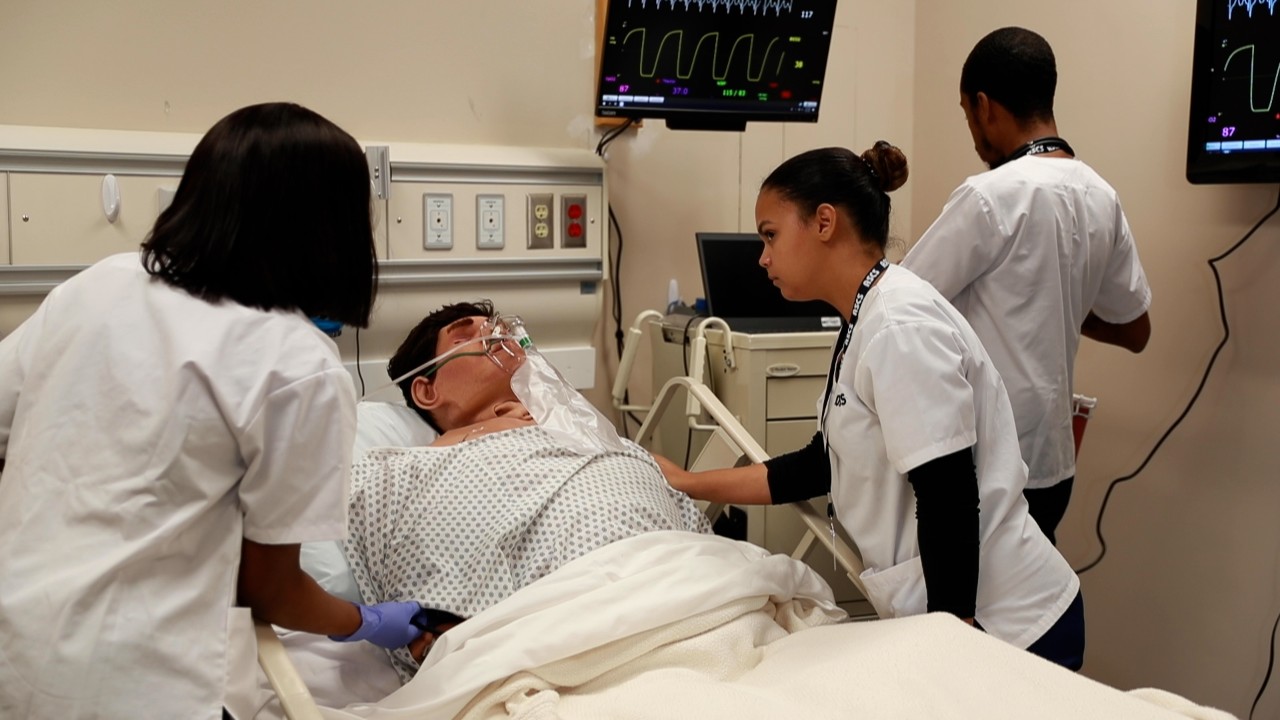 Not all superheroes wear capes. Some wear scrubs.
Looking to attend nursing school? All-State Career offers nursing school programs that prepare students to become an LPN by graduating successfully from a Practical Nursing program.

Many popular shows on TV feature nurses of all specialties working in emergency rooms, operating rooms, medical offices and other healthcare settings. Our practical nursing school can prepare you with the skills and training you need to enter the nursing profession as an LPN.  With a nursing education you can start an exciting nursing career where you can advance to work in these types of healthcare settings, as well as other ones, providing you with wide opportunity to enter a career field with a tremendous variety of job prospects.
Nursing Careers
Not many jobs provide as much flexibility as nursing. As a nurse, you often have the flexibility to create your own schedule and the ability to choose your own work location. Nurses work in suburban and urban hospitals, physicians' offices, healthcare clinics, home care facilities, schools, government agencies and even resorts and cruise ships.
Nurses care for patients of all ages, ethnicities, cultural groups and stages of wellness/illness in a variety of clinical settings. With advancements in medicine and our aging population, there will be continuous need for nurses for years to come. According to the Bureau of Labor Statistics, overall job opportunities for nurses are expected to continue to be strong over the next several years, but may vary by employment and geographic setting. Employment for nurses is expected to grow much faster than the average for all occupations over the next 10 years, so now is a great time to get started on your path toward a nursing career!
With so many challenging positions and varied opportunities for growth, it is easy to see why nursing is one of today's most rewarding and fulfilling professions. All-State Career can provide you with the education and skills it will take to begin a successful career as a nurse.
Take the Next Step

At All-State Career, we believe in educating students to develop skills for lifelong growth and social well-being. Upon graduation from our nursing school programs, our students are equipped to make an immediate impact in their local community.
Feel free to contact us at your convenience by phone, email, or via live online chat. Our admissions representatives would love to speak with you!