Main Content Starts Here
Carla M.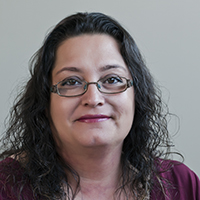 Carla M.
Medical Billing and Coding
Right now I am a medical coder for Urgent Care. I enjoy it a lot but what I enjoy most is the job takes a lot of thought, investigating, kind of like a detective, you play detective with it.
I always had the excuse that you could never go back to school, was always too busy, I had a family to raise, no way I can go back to school. It showed that it's never too old to go back to school and that it actually challenged me more, it was more of a challenge for me to succeed. So it showed that I could do anything at any age. My regret is waiting so long.
Additional Testimonials in Medical / Healthcare