Main Content Starts Here
Lamar F.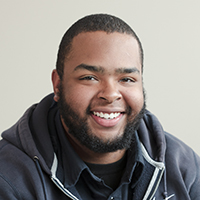 Lamar F.
Emergency Medical Technician
I was first exposed to a career in EMT at a young age when I went on a career fair and I saw the career as an EMT but ideally wanted to become a paramedic so my first step was becoming an EMT in order to become a paramedic.
I just wanted to really make a difference in life and I just know that everybody can really become an EMT and it's a field that a lot of people don't go into or know too much about.
Right now I am working as an emergency ED tech in one of Philly's busiest ER. The school in here really enabled me to get to where I am at right now.
Additional Testimonials in
Artaezeyah F.

All-State Career School - Essington Campus

Kim K.

All-State Career School - Essington Campus