Main Content Starts Here
Kenneth C.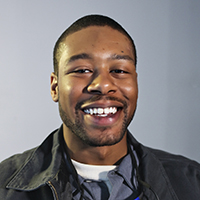 Kenneth C.
Heating, Ventilation, Air Conditioning and Refrigeration
I usually worked around with my hands doing things around the house, carpentry, home improvement, things of that nature. It wasn't until I actually got involved in the program that I actually focused in on HVAC as something that I can actually make into a career.
No day is the same. I don't feel restrained as though I have to go to a certain place every day repeatedly doing to the same thing. Even though I am doing HVAC I can do the same job fifty times in fifty different places and meet fifty different people and still have fifty different stories to tell, so it is pretty cool.
I chose All State because it was close to me. I was doing a little research, as I said, I was actually the CDL program is what caught my attention, but when I got here that is when I learned about the HVAC program and decided to go ahead with it and it seems like it was a good move, one of the best moves I made in my life actually.
Additional Testimonials in Skilled Trades