Main Content Starts Here
Doriel O.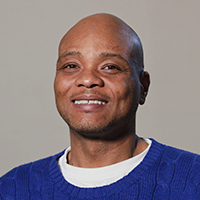 Doriel O.
Advanced Tractor Trailer Driving
I researched a couple of different other schools and All State was the perfect one. They made sure when I left here that I knew what I was doing, not just the basics. Why I wanted to get into the trucking business is because I have a passion for driving. So I knew that working in an office wasn't for me, so that's when I decided to get my Class A CDL and become a truck driver.
The education I got here at All State made a big difference in my personal life. I'm able to provide for my children better and take them on better vacations, give them better things or rewards for doing great.
My wife and kids, they keep me focused on that goal so when I go to work every day I know what I am there for; to reach my goal.
Additional Testimonials in Commercial Driving